Press release
David Jones meets Cymdeithas to discuss S4C
The Government is firmly committed to the future of Welsh language broadcasting and to S4C, Welsh Office Minister David Jones told members of…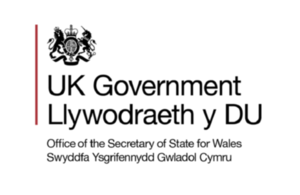 The Government is firmly committed to the future of Welsh language broadcasting and to S4C, Welsh Office Minister David Jones told members of Cymdeithas yr Iaith during a meeting today [Monday 1 November] to discuss the future of the channel.
During the meeting, Mr Jones sought to address some of Cymdeithas' concerns following the recent S4C funding announcement, highlighting that the new arrangement will secure the future of the channel.
Speaking following the meeting, Mr Jones said:  "This was a very constructive meeting and provided me with the opportunity to reiterate the Government's commitment to S4C.  It was also an opportunity to seek to address Cymdeithas' concerns regarding the recent funding announcement.
"We remain wholly committed to Welsh language broadcasting and to S4C.  The new arrangements will secure the channel's future, ensuring that the channel remains an unique entity and retains its editorial independence."
Published 1 November 2010