Press release
David Jones launches Wales Poppy Appeal 2010
Welsh Office Minister David Jones will today [28 October] join service personnel with recent overseas experience to launch the Royal British…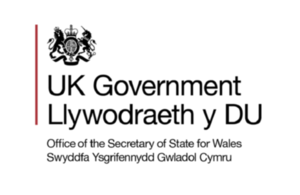 Welsh Office Minister David Jones will today [28 October] join service personnel with recent overseas experience to launch the Royal British Legion's Welsh Poppy Appeal at RAF Valley in Anglesey.
This year's appeal will target the 'Afghan generation' providing support for the wounded and bereaved of the British Armed Forces serving in Afghanistan.
Speaking ahead of the launch, Mr Jones said:  "The Poppy Appeal is one of the best known and supported campaigns in the calendar giving the nation an opportunity to honour those who have or are serving in our Armed Forces.
"This year's focus on the 'Afghan generation' is particularly poignant as we show our respect to those who have been or are deployed in Afghanistan defending the values of peace and freedom which we hold so dear.  It is truly an honour to share the podium with service personnel who represent the 'Afghan generation' of the Armed Forces that this year's appeal is all about.
"This weekend marks the 70th Anniversary of the end of the Battle of Britain so it is particularly fitting that RAF personnel are helping to launch the appeal at RAF Valley, which has become such a part of the community at Anglesey over the years.
"The Royal British Legion does a fantastic job supporting the members of our Armed Forces and their families and the money raised through this year's appeal will enable them to continue their hard work helping service personnel past and present.  We all owe a great deal to our courageous Armed Forces and I'm sure the public will once again get behind the campaign and show their gratitude for those who have sacrificed so much for our country."
Published 28 October 2010