Press release
David Jones discusses farmers concerns in Aberystwyth
Welsh Office Minister David Jones was in Aberystwyth today [Thursday 3 February] to discuss the issues affecting rural areas when he attended…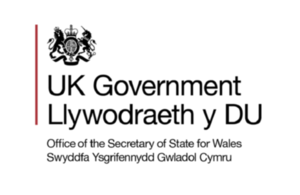 Welsh Office Minister David Jones was in Aberystwyth today [Thursday 3 February] to discuss the issues affecting rural areas when he attended the Farmers Union of Wales' Land Use and Parliamentary Committee.
Mr Jones listened to the concerns of committee members and outlined what the coalition Government is doing to assist rural communities across Wales and the UK.
Following the meeting, Mr Jones said:  "The rural economy is vitally important to Wales.  Over the last few years rural communities across Wales have felt the effect of the difficult economic conditions.  That is why it is crucial that Government listens to the issues they face so we can consider the best ways to assist them.  I was particularly pleased to be invited to attend today's committee and it has certainly given me an even greater insight into some of the issues concerning the sector.
"Over the last few months, the Welsh Office taskforce has been gathering views and suggestions on the myriad of issues that may be holding back rural communities across Wales and what policies the coalition Government may want to consider implementing to address these.  Today's discussions were particularly useful and will be fed into the taskforce which will report over the coming months."
Published 3 February 2011