News story
David Jones congratulates the Real Car Company on Winning the Tom Pryce Memorial Trophy
Welsh Office Minister David Jones has congratulated the Real Car Company of Bethesda on winning the Tom Pryce Memorial Trophy, awarded to individuals…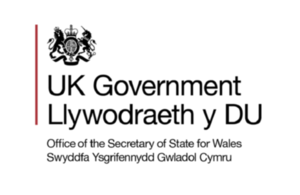 Welsh Office Minister David Jones has congratulated the Real Car Company of Bethesda on winning the Tom Pryce Memorial Trophy, awarded to individuals or organisations for their contribution to the automotive sector in Wales.
The Trophy is dedicated to the memory of the racing driver whose career was tragically cut short during the 1977 South African Grand Prix at Kyalami.  Mazda Motors Corporation also received a Special Achievement / Engineering Excellence Award in celebration of the 20th Anniversary of the MX5 sports car.
Speaking at the Welsh Motoring Writers Dinner at Bodysgallen Hall Hotel, near Conwy, Mr Jones said:  "I am delighted to be here to celebrate the awarding of the Tom Pryce Memorial Trophy to the Real Car Company.  It is pleasing to see that a company which started off small has thrived and gone on to win this prestigious award.
"North Wales has a long history of success in motorsport and in the industry itself.   From Tom Pryce, who had the potential to become one of the great names in motor racing; John Godfrey Parry Thomas, an engineer and driver who at one time held the Land Speed Record; to David Richards CBE, the founder of Pro-drive and chair of Austin Martin - the wealth of talent is undeniable.  And multinationals like Toyota have also recognised the strengths and skills that North Wales has to offer, with the company's plant at Deeside building eco-friendly engines.
"Whether it is small businesses like the Real Car Company or multinationals like Toyota, Wales has a lot to offer.  As a Government, we will do all we can to encourage investment and create a climate which will help businesses to thrive.   Congratulations to both the Real Car Company and Mazda on their success."
Published 22 November 2010