Press release
David Jones backs North Wales economy
Welsh Office Minister David Jones today reassured MPs that the Coalition Government would do all it could to support the economy of North Wales…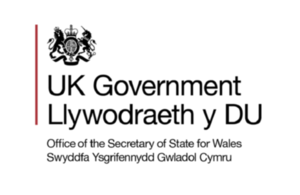 Welsh Office Minister David Jones today reassured MPs that the Coalition Government would do all it could to support the economy of North Wales and that the Welsh Office would continue to make the case for new nuclear build at Wylfa. 
During a Westminster Hall debate on the North Wales economy Mr Jones commended Anglesey MP Albert Owen for his efforts to create an 'energy island' on Anglesey.  __
Mr Jones said: "The North Wales economy has been hit hard by this recession, with a large number of companies closing down or announcing redundancies in the area. Indeed, too many big companies have left North Wales in the last few years taking the jobs and livelihoods of too many people with them. However, it's not just North Wales that has been affected; it has been repeated throughout the country.
"As we have repeatedly said, this Government is committed to stimulating the UK economy, not just cutting the deficit.  By encouraging the growth of the private sector and at the same time lessening the reliance on the public sector, we can ensure a long-term recovery.
"Promoting Anglesey as an 'Energy Island' could attract investment of an expected £2.3bn over the next fifteen years.  The proposed multi-billion pound development at Wylfa would itself deliver around 800 permanent jobs and around 5,000 during construction."
Mr Jones added: "The UK recession has left over 120,000 people unemployed in Wales, with 72,500 claiming Jobseekers Allowance, an increase of over 30,000 in just two years but who are fit to work cannot be left to languish on benefits.  The North Wales economy will not begin to recover if thousands of potential employees are stuck on benefits with no way off them. 
"The Coalition Government is committed to ensuring the whole of the UK benefits from the measures announced in last week's Budget.  The complete lack of progress made in improving the economy of North Wales over the last decade cannot be allowed to continue.  We want to encourage inward investment and private sector growth so that North Wales, along with the rest of the UK, enjoys a bright and prosperous future."
Published 29 June 2010