Press release
Dart Energy applies for environmental permit for Tinker Lane site
Public consultation open until 28 September 2016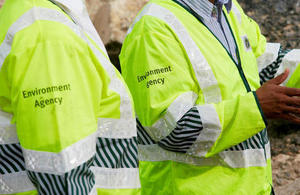 Dart Energy (East of England) Ltd has applied for a permit to drill a borehole at the Tinker Lane site, in Nottinghamshire.
If granted, this permit will cover the management of extractive mining waste for the Land at Tinker Lane, Retford Road, between Blyth and Barnby Moor.
Dart Energy are planning to drill an exploratory borehole to explore the potential for gas production. They would like to drill a single vertical well down through the coal and shale layers to collect the rock samples for analysis.
The Environment Agency is now seeking views from the local community and interested groups, the consultation will continue until 28 September 2016. We have taken into account that we are now in holiday season so we have extended the standard 4 week consultation to a period of 6 weeks.
Mark Haslam at the Environment Agency, said:
Our regulatory controls for onshore oil and gas are in place to protect people and the environment. We will assess the company's proposals to ensure they meet our strict requirements. As part of our assessment, we welcome comments from the public and interested groups on local environmental factors that may be important.
The Environment Agency will decide whether or not to grant the mining waste permit after evaluating all comments received during the consultation. No exploratory drilling will take place until the appropriate permissions are in place.
Notes to editors
More information, including details of the proposed well stimulation techniques, is available online
People now have the chance to comment on the proposals by emailing: pscpublicresponse@environment-agency.gov.uk or writing to:
Environment Agency
Permit Support Centre – Land Team
Quadrant 2
99 Parkway Avenue
Sheffield
S9 4WF

Published 17 August 2016