News story
Daring helicopter assaults end NATO exercise
Eighty British troops have combined forces with other NATO allies in a daring night assault.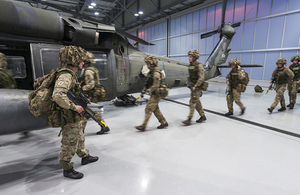 The purpose of the operation, part of Exercise Sabre Junction, was to destroy a simulated enemy radar site.
Flying into action in US Chinooks and Black Hawk helicopters, troops from 1st Battalion The Duke of Lancaster's Regiment carried out the assault in tandem with other attacks last night against simulated enemy airfields across several east European countries.
Exercise Sabre Junction is part of a wider NATO exercise and one of a host of immediate assurance measures designed to reassure NATO allies in the region. It follows the UK deployment of Typhoon aircraft to the Baltic air policing mission.
And more than 1,300 troops from the lead armoured battle group will deploy to Poland for Exercise Black Eagle in October.
Major Dave Jones, the officer commanding the troops on the exercise, said:
This helicopter-borne night attack is the culmination of a terrific exercise in which we have learnt to operate intimately with US infantry and air cavalry.

My soldiers have risen to the challenge of operating in a multinational environment and it's exciting to be involved in an exercise that is designed not only to improve our operating capability but also reassure our NATO allies.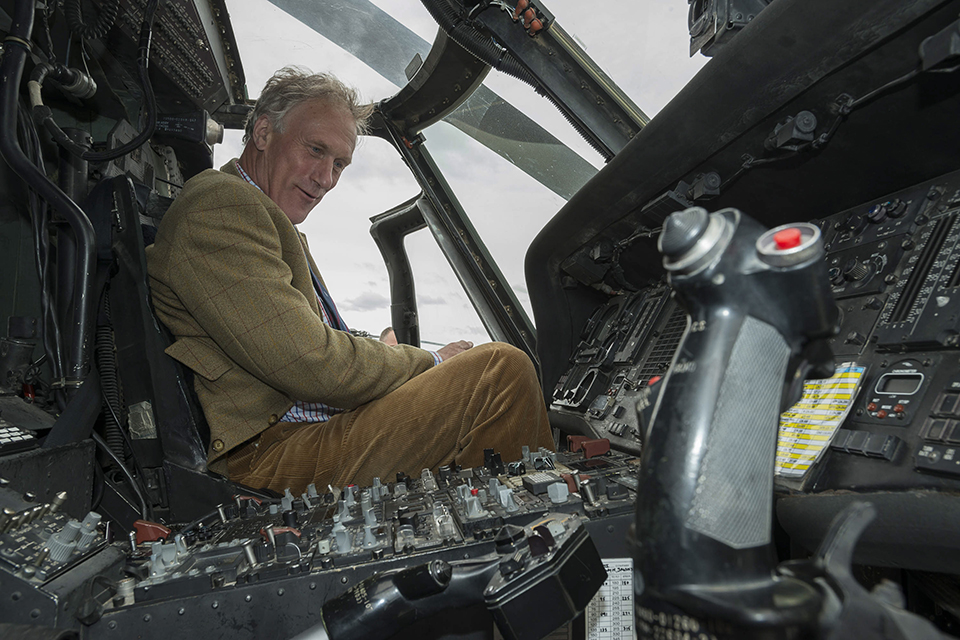 Defence minister Julian Brazier visited the British, US and Polish soldiers at an air base in Poland on Tuesday (2 September) and said:
On meeting British and American troops taking part in Exercise Sabre Junction, I was struck by how seamlessly allies and partners can work together at little notice to form one formidable force.

I was also particularly impressed with the opportunities an alliance such as NATO can bring, with the exercise highlighting to me how knowledge, equipment and capability can be successfully shared between multiple stakeholders in a timely fashion, to the benefit of all.
The annual exercise is held across Germany, Latvia and Poland and this year includes around 5,000 personnel from the US, Bulgaria, Canada, Croatia, the Czech Republic, Estonia, Italy, Latvia, Lithuania, Poland, Romania, Slovenia and NATO Partnership for Peace nations Bosnia and Herzegovina, Serbia and Sweden.
Speaking at the Royal United Services Institute earlier this week, Defence Secretary Michael Fallon said that there were important areas which needed addressing at the NATO conference which began today (4 September).
These were the need to sharpen NATO's decision-making process, the importance of partners increasing levels of investment in national defence, and the need for NATO to 'toughen up' in order to be able to deal with threats. All of this would, he said, demonstrate to all who constituted a threat that the transatlantic bond is strong.
Published 4 September 2014