Danish Government agrees troop plan for Afghanistan
Defence Secretary Dr Liam Fox has welcomed the announcement by the Danish Government of an agreed way forward for its troop contribution in Afghanistan over the next two years.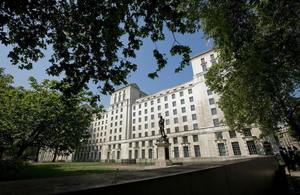 The Danish Parliament has agreed the 'Helmand Plan 2011' which involves a gradual shift in military efforts from combat to training with a focus on developing the Afghan National Security Forces.
The UK Ministry of Defence has been working closely in past weeks with its Danish counterparts in the run up to this announcement and welcomes the prospect of an enduring Danish military commitment to the ISAF campaign into 2014 and beyond.
There are 750 Danish troops in Helmand and they have been working alongside UK troops since 2006.
Dr Fox said:
On behalf of the British Government, I welcome the publication of the Danish Helmand Plan 2011. The Danes have been fantastic NATO partners and an indispensible ally of the UK in Afghanistan.
I am delighted by the commitment made to a continued Danish presence in Afghanistan, alongside the UK and other allies, until the end of 2014, and in a training role thereafter.
Denmark is an example to all of our NATO partners and should be congratulated for taking such an important step towards achieving the goals set out at the Lisbon Summit.
The plan sets out the Danish commitment to a continued presence of trainers and enablers after 2014 and the retention of at least a mechanised infantry company and the tank troop until the end of 2014.
The agreement also makes a commitment to maintain current force levels until August 2011 when 30 troops will be withdrawn. This reduction will not affect front line operations in Helmand.
Published 23 February 2011