Damian Green takes first trip to US as Immigration Minister
Damian Green visited the US this week to see UK and US immigration controls in action and discuss joint work to tackle illegal immigration.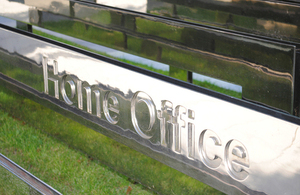 The minister spoke to an international audience of ministers and heads of border contol in Washington about the importance of sharing information to stop those trying to enter countries illegally.
Giving an example of the benefits of cooperation Damian Green said: 'Existing agreements allow us to share fingerprints taken for immigration purposes and match these against each others' immigration databases. If a match is found, biographical information is shared between countries, stopping the use of false identities and nationalities.
'This has already yielded positive results - 89% of the cases in a US - UK pilot phase claiming asylum as unaccompanied minors had previously given details in the US indicating they were adults. This allows frontline officers to improve detection of fraudulent identity documents, and improve public safety by exposing those with criminal histories.'
Concluding his speech Damian Green said: 'We can take immigration out of the front line of politics if, and only if, the general population in each of our countries recognises that the numbers are under control, that the borders are protected, and that those who are arriving are making a contribution to the society they have joined. We can only do that if we all act together.'
UK visa operation in action
During his visit the minister was given a tour of border operations at New York's JFK Airport.
He also met UK Border Agency staff and saw the UK visa operation in action at the British Consulate in New York. The team processes visa applications from 34 countries across the Americas and in 2009 dealt with around 56,000 applications.
Speaking in New York, Damian Green said: 'We have one of the strongest and longest relations in the world with the US. There are big challenges facing us that are the same - the challenge of worldwide terrorism, the challenges of international crime, drug smuggling. We can help each other and we do help each other.  
'One of the purposes of this visit is for me to meet a lot of the senior officials and politicians working in these fields so we can exchange ideas and work out how we can do better work in the future."  
Published 19 November 2010