News story
Damian Green: Children deserve every protection we can give them
Following the sentencing of seven men from Oxford for child sex offences, Policing Minister Damian Green has set out the government's work to tackle child exploitation.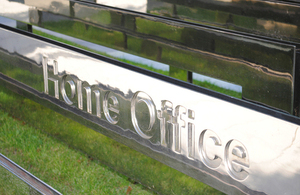 The men have been sentenced on Thursday (27 June) at Oxford Crown Court after being convicted of several counts of rape, child prostitution and trafficking. They were arrested following an investigation by Thames Valley Police, codenamed Operation Bullfinch.
Policing and Criminal Justice Minister Damian Green said;
I would like to pay tribute to the young victims who have shown great courage in helping bring these perpetrators to justice, putting them behind bars where they belong.

This horrific case of sexual exploitation shows we must strive harder to protect vulnerable children. Work is already underway to improve that protection, but I am determined to do more. A new Home Office-led group will look at how to better identify those at risk and create a more victim-focused culture within the police, health and children's services.

But our prime responsibility is, of course, stopping abuse before it starts. The group will be working to target the organised crime networks that perpetrate the sort of systematic abuse we have seen in Oxford.

Children deserve every protection we can give them, and vulnerable children without the strong family support most of us take for granted have an even greater need. I am determined to do everything possible to ensure victims voices are heard and those who exploit them are brought to justice.
Published 27 June 2013