Damian Green addresses Parliament about London Met
Damian Green answers an urgent question on London Metropolitan University in Parliament.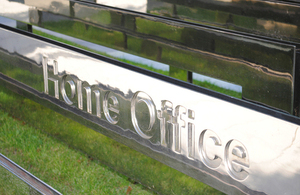 He said: 'The UK Border Agency has been working closely and continuously with London Metropolitan University since March to address its systemic issues.
'In the most recent audit UKBA found concerns in three specific areas: students studying without permission to be in this country, concerns with the way international students are recruited and concerns about the attendance monitoring of students. In these circumstances allowing London Met to continue to sponsor and teach international students was not an option.
'Institutions must comply with the rules, whether they sponsor 10, 100, or 1,000 international students.
'This includes having a system to check that students have the right visas to study in the UK, and monitoring the attendance of students. Universities must ensure that students can speak English and have the right qualifications to study at degree level. UKBA found systemic failures which meant that London Met has not been able to ensure the appropriate admission and tracking of students from abroad.
Taskforce
'We understand that genuine international students at London Met will be concerned. This is why a taskforce has been created, which includes the Higher Education Funding Council for England (HEFCE), Universities UK, the Department for Business, Innovation and Skills (BIS), the UK Border Agency and the National Union of Students.
'The taskforce is working with London Metropolitan University to help genuine, appropriately qualified students to find another education provider to sponsor them. Three UKBA staff are currently based in a Help Centre set up by London Met to support and advise students.
'UKBA will contact students of revoked institutions when they curtail their leave. It is only when students have their leave curtailed that they will have sixty days to find a new institution or leave the country.
60 day period
'This 60 day period does not begin when the institution is revoked. The UK Border Agency recognises the unique situation with London Metropolitan University and will not begin writing to students to curtail their leave until 1 October.
'But let's be clear, these particular problems have been identified at  one university, not the whole sector. This government recognises the important contribution that international students make to the UK's economy, and to making British Universities among the best in the world. 
'Britain is and will remain a top class destination for top class international students. Education providers have to meet strict standards, ensuring they provide high quality education, and take their immigration responsibilities seriously. I am sure the House will agree that enforcing these strict standards is an important role for the UKBA, and a vital part of restoring confidence in our immigration system.'
Published 3 September 2012