News story
Dairy immigration raid
Twenty-four suspected illegal workers were arrested during an early morning intelligence-led raid by the UK Border Agency.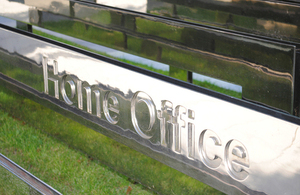 The men arrested on Thursday at Freshway Dairy in Eastman Road, Acton are suspected of variety of immigration offences, including illegal entry, working in breach of their visa conditions, and overstaying their visas.
Twenty-two were Indian nationals and two were Pakistani. The UK Border Agency will now take steps to remove them from the UK.
A further three people, two Indian males and a Pakistani male, were also found to be working illegally and escorted from the premises.
The dairy could now face a fine of up to £270,000.
Assistant director Olivia Nuttall, head of the UK Border Agency's Ealing Local Immigration Team, said: 'Illegal working is not a victimless crime - it has a serious impact on communities, undercutting wages and taking jobs from those who are genuinely allowed to work in the UK.
'We are happy to work with businesses to ensure they know what checks have to be done on staff, but those who do break the law will face action.'
Employers wanting information about avoiding employing illegal workers can visit www.ukba.homeoffice.gov.uk/employers or call the UK Border Agency's Employers Helpline on 0300 123 4699.
Anyone who suspects that illegal workers are being employed at a business can anonymously contact Crimestoppers on 0800 555 111.
Published 28 May 2010