World news story
Cyprus issue negotiations: one year anniversary
Statement from British High Commissioner to Cyprus on one year anniversary of start of current round of negotiations.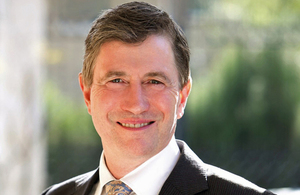 "One year ago this week, the leaders of the two communities of Cyprus began a new round of talks to find a viable and lasting solution to the political problem which has left the island divided for more than 40 years.
The two leaders have created renewed hope and momentum for a comprehensive solution to the Cyprus issue which the UK Government believes will bring clear economic and security benefits for Cyprus, for Cypriots and for the region.
The UK government commends the leaders for their courage, commitment and positive leadership. The UK fully supports the current settlement process and stands ready to help in any way it can in order to bring lasting peace to Cyprus. Although challenges remain, we encourage all concerned parties to demonstrate flexibility, openness and creativity in overcoming remaining obstacles and in seizing the opportunity that current circumstances present to reach a solution."
Ric Todd
Published 17 May 2016