World news story
Cyprus banks
This was published under the 2010 to 2015 Conservative and Liberal Democrat coalition government
Cyprus is implementing measures to protect its banking sector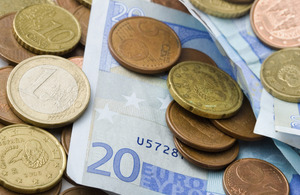 The Government of Cyprus has announced an extended bank closure. ATMs, debit and credit cards can be used as normal however, while banks are closed, we advise taking sufficient euros to cover the duration of your stay, alongside appropriate security precautions against theft.
On 18 March, the UK Government announced a decision to 'hold' payments of pensions or benefits to British nationals in Cyprus while banks in Cyprus remain closed. It is possible to nominate an alternative bank account for future payments.
British nationals receiving pensions payments in Cyprus with queries can contact the International Pension Centre by phone, textphone or email:
Telephone: +44 (0) 191 21 87777
Textphone: +44 (0) 191 21 87280
Email: TVP-IPC-Customer-Care@thepensionservice.gsi.gov.uk
UK forces pensioners that have payments made to a Cyprus bank account are currently suspended by City Bank (payments are via City Bank in the UK for onward payment to Cyprus). City Bank has suspended all payments to Cyprus accounts until the situation becomes clearer.
A UK forces pensioner can call the 'paymaster facilities' in Crawley on +44 (0) 1293 591 959 to nominate another UK account for the payment to be made, but the account must be in the pensioner's name