News story
Cyclone warning for travellers in Australia
Tropical Cyclone Yasi crossed North Queensland coastline near Mission Beach.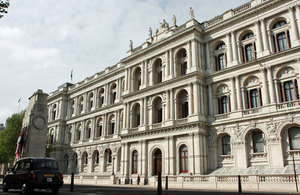 Severe Tropical Cyclone Yasi crossed the North Queensland coast at around midnight on 2-3 February 2011 and is moving inland losing force as it goes.
Yasi is the strongest cyclone ever to hit Australia, causing significant damage to large areas. Cyclone and flood warnings have been issued for areas still at risk from Yasi as it moves inland, and there is also a risk to coastal areas of further flooding and wild seas.
Please keep checking our [travel advice for Australia
](http://www.fco.gov.uk/en/travel-and-living-abroad/travel-advice-by-country/asia-oceania/australia/) * See our British High Commission website for updates
Queensland Government cyclone warning An emergency alert warning has been issued for Cairns and surrounding areas. Evacuations have been taking place throughout North Queensland, including from island resorts.
People in affected areas should register with the local authorities, and keep up-to-date with advice from local media and emergency services.
Published 3 February 2011