News story
Cutting Ofcom's red-tape
Proposed changes to the legal obligations on communications regulator Ofcom will remove wasteful duplication and red-tape, Communications Minister Ed Vaizey announced today.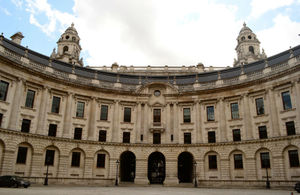 The consultation proposes 7 changes to Ofcom's statutory duties and functions to save money and increase efficiency for the regulator and industry.
Mr Vaizey said:
We must ensure that every penny of taxpayers' money is spent properly.Ofcom and broadcasters are currently legally obliged to spend money and time doing work that isn't necessarily required.
The proposed changes include:
removing an obligation on Ofcom to review the Public Service Broadcasting landscape every 5 years and instead allow the Culture Secretary to request a review when it is needed

allowing Ofcom to assess how the various Channel 3 licensees work together when necessary, rather than annually

the regulator would no longer have to review a change of control of a Channel 3 or 5 licence and instead do it if warranted
Government is committed to removing unnecessary burdens on business so broadcasters will no longer produce annual statements of programme policy under these proposals. These statements are weak regulatory levers, and the relevant information is collected through other means.
The consultation also suggests Ofcom should have more flexibility to change its governance structures, enabling it to adapt as circumstances change, with the Secretary of State's approval, and be as efficient as possible.
Under the proposals, the regulator would no longer have a duty to promote training and equality. This work is done by other bodies and no other sectoral regulator is required to do this.
Finally, the proposed changes would allow Ofcom to charge for filing applications for satellite orbits with the International Telecommunications Union. This would bring Ofcom into line with regulators in other countries, ending the unintended taxpayer subsidy for companies based anywhere in the world that choose to make applications through Ofcom.
Have your say
You can take part in the consultation now, which closes on 25 June 2013.
Published 23 April 2013