News story
Cutting bureaucracy and delays in the fight against crime within the EU
The exchange of evidence between European Union (EU) countries will become streamlined and less bureaucratic the government announced today.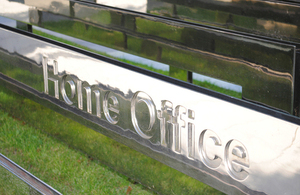 Following EU plans aimed at streamlining mutual legal assistance (MLA) the government will support the new European Investigation Order (EIO).
The EIO will cut bureaucracy, and reduce confusion and delays by introducing one single instrument with a standardised request form. This will also mean EU states have to adhere to deadlines when processing requests to prevent delays to prosecutions.
Home Secretary Theresa May said, 'The European Investigation Order will prove to be an invaluable tool in the fight against transnational, international and serious organised crime.
'We believe - as do prosecutors and the police - that the European Investigation Order will greatly benefit the UK criminal justice system, without compromising civil liberties.'
The EIO proposal was published on 29 April 2010, and the UK opt-in applies to this proposal. A decision on the UK opt-in must be communicated to the presidency of the council by 28 July.
Notes to editors
For more information contact the Home Office press office on 020 7035 3535. 
The EIO is a member state initiative led by Belgium.  It was co-sponsored by six other states - these were Spain, Estonia, Bulgaria, Austria, Slovenia and Sweden. Article 76(b) of the Treaty on the Functioning of the European Union allows seven member states to table a proposal in this way.
Published 27 July 2010