Cutting back red tape for community entertainment
Village halls, schools, community centres and pubs among those due to benefit under new rules.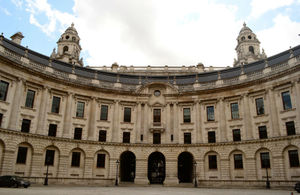 Rule changes announced today will mean that community venues - including community centres, schools, village halls and hospitals - will be exempt from licensing restrictions on a range of entertainment and cultural events.
They will be free to put on events like dance displays and concerts without having to apply to the local council for a licence.
Cutting paperwork - and costs
Under current rules, eligible organisers either have to apply for a Temporary Event Notice at least 10 days prior to putting on every event, or apply for an entertainment licence, which on average costs well over £200 for new applications.
Encouraging creativity
Local businesses like bars and pubs, and cultural organisations will also benefit from the proposed changes. They will no longer have to fill in reams of paperwork and go through a costly process just to host a live music band or put on a play. It's anticipated that the move will see thousands of extra events take place across the country.
'Red tape challenge'
The change - to the 2003 Licensing Act - has been brought about following a public consultation, and is part of the Red Tape Challenge, which aims at removing unnecessary bureaucracy from civil society organisations, charities and businesses.
Tourism Minister Hugh Robertson said:
"Local cultural organisations are at the very heart of vibrant and healthy communities.  We should be encouraging their activities, not stifling them with unnecessary bureaucracy. These new measures will open up more opportunities for them to host local cultural events, bringing people together with their positive work."
Timetable
Following Parliamentary approval, we expect the measures to come into effect in England and Wales by April 2013.  The remaining legislative measures for live and recorded music will be introduced to Parliament as soon as possible. We also intend to consult next year on measures that examine community film screenings.
Industry welcome
The proposals have been welcomed across the industry. Jo Dipple, Chief Executive of UK Music, suggests that the measures will "pave the way for a generation of new talent which is the lifeblood of the British music industry," while General Secretary of Equity Christine Payne added "We look forward to these new measures giving new talent a chance to gain exposure, and established performers more opportunities to entertain the public."
Further information
Published 7 January 2013