News story
Customers can receive email notifications when application results are available
As well as RSS feeds, portal users can now activate email notifications about their application results.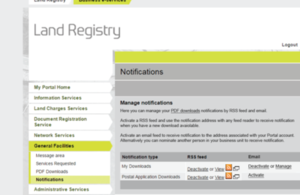 Today we have enhanced the portal, our online transactional channel, so our business customers can receive email notifications when their application results are available for download.
For the past few years, business customers have been able to receive notifications via an RSS (Really Simple Syndication) feed.
Customers have told us they would prefer to receive email notifications and, in a recent survey, they confirmed this was one of the top enhancements they wanted us to make.
Recent changes to our IT infrastructure have now enabled us to do this.
Please see our notifications user guide and follow the steps to set up email notifications.
You can see a quick summary of the changes in our pre-release blog.
Published 26 September 2016