News story
Customer briefings: a better way to buy Network Services
In partnership with Innopsis, the Crown Commercial Service is hosting customer briefings on using the Network Services agreement.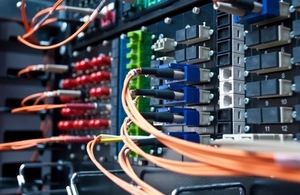 The series of customer briefings have been designed to bring public sector buyers together with the Crown Commercial Service (CCS) and suppliers, to showcase how the Network Services (RM1045) agreement can make it easier for buyers and suppliers to work together to achieve best value and enter into contracts.
The events will be a great opportunity to to learn more about the agreement and discuss how it can be used to achieve better value for money for your organisation.
We will explain the structure of the agreement and showcase supplier perspectives on how to get the best from the market.
Events are being held across the country and are free for public sector buyers to attend:
Places are limited, so book your place now by clicking on the link above for your chosen date and venue.
Published 6 April 2016