Culture Secretary: 'Tourism is key to growth'
Maria Miller to make first speech about tourism at World Travel Market today.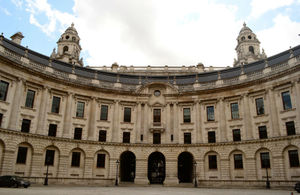 Tourism is a vital part of the UK's growth strategy, Culture Secretary Maria Miller will tell the sector today.
Speaking at the World Travel Market, Mrs Miller will urge tourism industry leaders to do all they can to keep up the momentum of 2012.
The Diamond Jubilee and the London Games have resulted in real economic success, with tourist spending in August 2012 up nine per cent on the same period last year.
But the Culture Secretary will issue a warning that the industry cannot be complacent in the face of increasing international competition.
GREAT campaign
"In Britain, this Government recognises that tourism is a cornerstone of growth," Mrs Miller said. "Currently our fifth biggest industry, many think it could be our fastest growing sector over the next decade.
"That's one of the reasons we've created our biggest ever marketing campaign, the GREAT campaign. A campaign that's innovative and inspiring, showcasing the very best of what Britain has to offer, and why our country is a fantastic place to visit, study and do business.
"Early forecasts on the financial returns from our investment in the GREAT campaign are really encouraging. Analysis shows that our investment in the campaign to date is projected to generate a quarter of a billion pounds for the British economy over the next two years.
"Alongside our campaigns we're also working hard across Government to reduce any perceived barriers to tourism. To make clear that not only is Britain a great place to experience but also a great place to visit. To create the right conditions for both inward and outward tourism to thrive."
Further information
Published 15 November 2012