Culture Secretary's Olympic tour arrives in Colchester
Jeremy Hunt tells the School Games Summit: seize 2012 opportunity.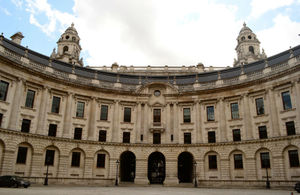 Schools in the East of England were today urged to sign up to the new 2012 School Games competition, as Secretary of State for Culture, Olympics, Media and Sport Jeremy Hunt hold a School Games Summit in William De Ferrers School in Colchester.
At the summit, Mr Hunt urged local head teachers, students and school games organisers to seize the opportunity of London's Olympic and Paralympic Games to help transform school sport and get more young people playing sport. Mr Hunt also saw a display of badminton, tag rugby and netball by talented young athletes from the region.
More than 10,000 schools have now signed up to the new School Games competition, which will have its first finals being in the Olympic Park next May.
Mr Hunt said: "It's fantastic to be here in Colchester and see the hard work that local teachers and school games organisers are doing to get young people involved in sport.  I want everyone to seize the opportunities that 2012 brings, and the new School Games competition will help leave a lasting sporting legacy from London's Olympics. More than 10,000 school are already signed up - and I urge even more to get on board."
Russell Ayling, head of William De Ferrers School said: "We are delighted that the Secretary of State chose to visit us in Essex.  As Chair of the Essex Local Organising Committee for the School Games I know how hard everyone is working on to put on high quality Sporting experiences for youngsters. We are proud to share the fantastic work going on in communities and partnerships throughout Essex with the Secretary of State today."
Stephen Castle said: "It is great to see so many pupils from this Essex school taking part in today's activities and helping to highlight the importance of sport. I am looking forward to the School Games and I hope many pupils from many schools in the county use this opportunity to get involved and possibly participate in the finals at the Olympic Park next year."
Notes to Editors
More information about London 2012 is available on the DCMS website and the London 2012 website.

Mr Hunt is making a series of visits around the country to promote the opportunities of 2012.  He visited Cumbria on 9 November, Nottingham on 16 November, the South West on 18 November and Birmingham 23 November.  Other provisional dates are:

12 January: North West (Manchester) tbc)
18 January: Yorkshire & Humber (York)
20 January:  London (tbc)
26 January: North East (Gateshead) (tbc)
Scotland, Northern Ireland and Wales to be confirmed

The School Games is a new school sport competition, using the inspiration of London's Olympics and Paralympics to help transform competitive sport in schools and get more young people playing sport.  Open to all schools, there are three levels of competition (class versus class, school versus school and then county or city wide sports festivals) leading up to the showcase final on the Olympic Park. The School Games will continue after 2012 and the ambition is for the finals to be held in the Olympic Park at regular intervals. Schools have until the end of this year to sign up. Further information about the school games is available at the Your school Games website.
Press Enquiries: 020 7211 2210
Out of hours telephone pager no: 07699 751153
Public Enquiries: 020 7211 6000
Published 5 December 2011