News story
Culture Secretary reappoints two members of the Advisory Council on National Records and Archives
Dr Elizabeth Lomas and Dr Bendor Grosvenor reappointed for two years from 1 January 2016.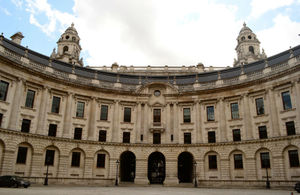 Biographical details
Dr Elizabeth Lomas
Dr Lomas is a senior lecturer in Information Governance in the Department of Information Studies at University College London. Her research interests are information governance, information rights law, security, risk management, records and information management, archives and heritage management, and research methods in information science. She is a qualified archivist, curator, and records and information manager with over 20 years' experience working in both the public and private sectors across a diverse range of organisations including banks, charities, local and national government, museums, private estates and the Royal Household. She is a co-editor of the Records Management Journal.
Dr Bendor Grosvenor
Dr Grosvenor is an art historian specialising in Old Masters and British pictures, especially portraits. He has discovered a number of important paintings by prominent artists. Between 2005 and 2014 he worked for Philip Mould, the London-based specialist dealer in historical portraiture. He is also a writer and broadcaster, appearing in the BBC1 series 'Fake or Fortune' and conducting the background research. For BBC2 he has presented programmes in The Culture Show series, including 'Venice – a Tale of Two Cities''. He has also written articles for a number of publications, including The Financial Times, The Guardian, The Art Newspaper, History Today and the British Art Journal. Before his career took this direction he used to work in politics, advising the Conservative Party on arts and heritage, and was a member of the Arts Taskforce set up by David Cameron under the chairmanship of Sir John Tusa.
Dr Lomas and Dr Grosvenor hold no other public appointments, and have each declared no political activity in the United Kingdom in the past 5 years.
Published 8 March 2016