News story
Culture Secretary Reappoints Two British Library Board Members
Culture Secretary John Whittingdale has reappointed Dr Robert Black and Mr Patrick Plant as Board Members of the British Library for second terms of four years.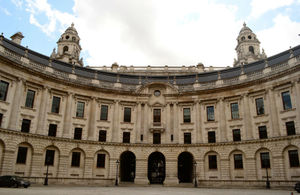 Dr Robert Black
After a career in local government as chief executive of Stirling Council and Tayside Regional Council, Robert Black was appointed the first Auditor General for Scotland. Having retired from this post, he is currently a public interest member on the Council of the Institute of Chartered Accountants of Scotland, a lay member of Court at Edinburgh University and a board member of the British Library. He established a new economic think tank, Fiscal affairs Scotland and he was chair of the Commission on Housing and Wellbeing, sponsored by Shelter Scotland. Robert Black is a CBE and a Fellow of the Royal Society of Edinburgh where he is chair of the audit committee. Dr Black was originally appointed to the British Library Board for his 'special knowledge of Scotland' as required under the terms of the British Library Act 1972 as amended by the Scotland Act 1998. Dr Black's second term starts on 20 June 2016 and ends on 19 June 2020.
Patrick Plant
Patrick Plant is a commercial property lawyer with 30 years' experience and extensive commercial contacts in the UK and abroad. Patrick is a partner consultant with the global law firm Linklaters, having, for a number of years, acted as its Global Head of Real Estate where he acted as lead counsel on a number of major property projects. He remains responsible for a number of roles, including overseeing the firm's global premises network. Mr Plant's second term starts on 15 May 2016 and ends on 14 May 2020.
Published 8 March 2016