News story
Culture Secretary reappoints Trustee of the Theatres Trust
The Secretary of State for Culture, Media and Sport reappoints Dame Penelope Keith DL as member of the Theatres Trust.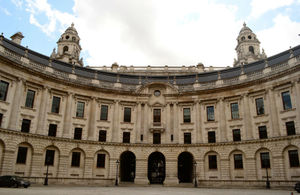 Biography
Dame Penelope Keith DL
Dame Penelope Keith, is an English actress, best known for her roles in the British sitcoms 'The Good Life' and 'To the Manor Born'. She began her career in repertory theatre before joining the Royal Shakespeare Company in 1963, her theatre credits include Alan Ayckbourn's 'The Norman Conquests' and Michael 'Frayn's Donkeys' Years' for which she won the Olivier Award for Best Comedy Performance.
Since the late 1990s, she has worked mainly in the theatre, including Keith Waterstone's 'Good Grief', Noël Coward's 'Blithe Spirit', Richard Everett's 'Entertaining Angels' and as Lady Bracknell in Oscar Wilde's 'The Importance of Being Earnest'.
She succeeded Lord Olivier as president of the Actors' Benevolent Fund and was appointed Officer of the Order of the British Empire (OBE) in 1990, Commander of the Order of the British Empire (CBE) in 2007, and Dame Commander of the Order of the British Empire (DBE) in the 2014 New Year Honours for services to the arts and to charity.
Published 17 July 2014