News story
Culture Secretary reappoints member of Treasure Valuation Committee
Hetty Gleave to serve a second 4-year term as a member of the Treasure Valuation Committee, from 27 October 2015.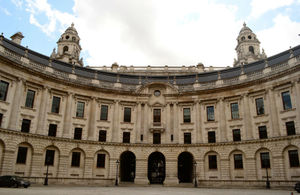 Biographical Details
Hetty Gleave qualified in law in 1996, becoming a Partner at Hunters Solicitors in 2003, and is an accredited CEDR mediator for commercial disputes. As a lawyer she advises clients, including sovereign governments and academic institutions, on matters relating to art and cultural property issues. She also lectures for the Institute of Art & Law, has spoken at international legal conferences and has written articles on legal aspects of cultural property and heritage.
Hetty was first appointed as a member of the Treasure Valuation Committee in 2011. The Committee advises the Secretary of State on the fair market value of declared Treasure finds from England, Wales and Northern Ireland which museums wish to acquire.
Appointments are made in accordance with the Code of Practice issued by the Commissioner for Public Appointments. There is a requirement for political activity in the United Kingdom during the past 5 years (if any declared) to be made public: Hetty Gleave has declared no political activity.
Published 26 June 2015