News story
Culture Secretary Reappoints Four And Extends The Term Of One Advisory Council On National Records And Archives (ACNRA) Members
Culture Secretary Karen Bradley has reappointed Trevor Woolley, Hillary Bauer, Lesley Ferguson, and Michael Smyth for 3 years from 15 September 2017 to 14 September 2020. She has also extended Sir John Ramsden's term by twelve months, from 15 September 2017 to 14 September 2018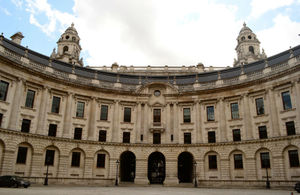 Trevor Woolley
Trevor Woolley spent most of his career in the Ministry of Defence, including as Director General Finance from 2003 to 2009, and also served in the Cabinet Office. Since retiring, he has been a non-executive director of the Oil and Pipelines Agency, a lay member of Hounslow Clinical Commissioning Group, and, since 2014, a member of the Advisory Council for National Records and Archives (deputy chairman since earlier this year). A keen cricketer and historian, in 2015 he published 'Unnatural Selection – 50 Years of England Test Teams'.
Hillary Bauer OBE
Hillary Bauer OBE is an adviser on culture and heritage and was formerly Head of the International and Cultural Property Unit at the then DCMS, with considerable experience of handling Freedom of Information requests. She is currently a Trustee of the Towner Gallery Eastbourne and of the Ben Uri Museum and Gallery in London. She is also a member of the Board of Keep Britain Tidy.
Lesley Ferguson
Lesley Ferguson is Head of Archives and Engagement in Historic Environment Scotland and was previously Head of Collections in the Royal Commission on the Ancient and Historical Monuments of Scotland. She has a range of experience in the heritage sector managing archives and collections, including in information management, the development of public access, and undertaking and facilitating research.
Michael Smyth CBE
Michael Smyth CBE is a member of the Legal Services Board and of the Fundraising Regulator. He is a Visiting Professor at Queen Mary University of London and is Queen's Counsel honoris causa. He is former head of the government practice at Clifford Chance.
Sir John Ramsden
In 1975, after three years in finance, John Ramsden joined the FCO. He had postings to West Africa, Vietnam, Berlin, Geneva and the FCO in London, specialising in Europe and the EU. He was HM Ambassador to Croatia from 2004-08. On retirement, John joined the Ambassador Partnership LLP (2009-15). He has various pro-bono roles. He has been a member of the Advisory Council since 2015.
ACNRA Members are not remunerated.
Published 11 September 2017