Culture Secretary launches rural broadband projects to kick start revolution in digital economy
The first steps towards delivering a revolution in the UK's digital economy and in local media were set out today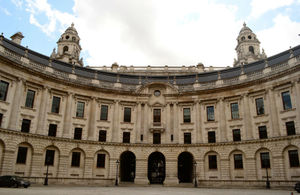 The first steps towards delivering a revolution in the UK's digital economy and in local media were set out today by Secretary of State for Culture, Olympics, Media and Sport, Jeremy Hunt.
Announcing a package of measures designed to drive a nationwide technological upgrade, Mr Hunt confirmed plans for three market testing projects to bring superfast broadband to rural areas to prevent a new digital divide between urban and rural communities. 
He also reiterated that the Government will open up existing infrastructure to reduce the costs of laying new fibre to stimulate investment in next generation networks, committing to legislation if necessary. Further plans to support the digital economy will be published at an industry event in the summer.
Mr Hunt said:
"Wherever I go in the country, businesses tell me that access to fast, reliable broadband is increasingly essential.  Superfast broadband is not simply about doing the same things faster, it's about doing totally new things.  And it isn't only about business - it's about opening up new opportunities to improve public services such as education and healthcare.
"We have to make sure that the benefits of superfast broadband are available to everyone, including those in rural areas.  The action plan I have set out today will help create a broadband infrastructure for our country that meets the needs of all its citizens and businesses, and that will stand comparison with anywhere in the world. "
Secretary of State for Environment, Food and Rural Affairs, Caroline Spelman, said
"Providing effective broadband connections for rural communities is one of my top priorities. Broadband access for rural communities is essential if we are to provide the means for their economies and businesses to grow and to minimise the social digital divide for people living in rural areas. I will work closely with colleagues across Government to make this happen."
Mr Hunt also set out plans to ensure a vibrant local media market in the future.  He announced: plans to reform local cross-media ownership rules and ask Ofcom to look at the case for removing all cross-media ownership rules at a local level; and options for supporting new local TV stations in towns and cities.  Mr Hunt has appointed Nicholas Shott, Head of UK Investment Banking at Lazard, to conduct an independent commercial assessment of local TV over the summer. Following this assessment, DCMS will set out a local media action plan due to be published in the autumn.
Mr Hunt said:
"The Government believes in localism and the enormous benefits of fostering local cultural, economic and political identities. Vibrant local media are an important part of that.  We are driving forward greater transparency at all levels of public life - and the challenge and scrutiny of local journalists is vital to that. I want a modern regulatory environment which will help nurture a new generation of hungry, ambitious and profitable local media companies."
Mr Hunt also announced that the government will not be going ahead with pilots for Independently Funded News Consortia. Funding for the pilots will now be used to support the roll-out of superfast broadband.
Notes to Editors
The commitment to support investment in new high-speed broadband internet connections was announced in the Queen's Speech with further detail in the Coalition Agreement.

Nicholas Shott is Vice Chairman, European Investment Banking & Head of UK Investment Banking at Lazard. He is also European Head and International Co-Head of Media for the firm, which he joined in 1991, following a career in the media industry. His extensive experience of the television industry includes advising ITV and Granada.
Press Enquiries: 020 7211 2210
Out of hours telephone pager no: 07699 751153
Public Enquiries: 020 7211 6000
Published 8 June 2010