News story
Culture Secretary appoints Trustee to the British Museum
Culture Secretary John Whittingdale has appointed Professor Nicola Lacey as a Trustee of the British Museum.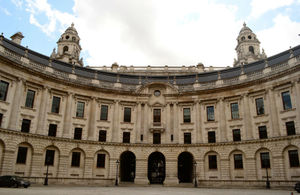 Professor Nicola Lacey has been appointed by the Culture Secretary as a Trustee of the British Museum from 1 September 2015 for a term of 4 years.
Nicola Lacey is School Professor of Law, Gender and Social Policy, attached to the Departments of Law and Social Policy and to the Gender Institute. From 1998 to 2010 she held a Chair in Criminal Law and Legal Theory at LSE; she returned to LSE in 2013 after spending three years as Senior Research Fellow at All Souls College, and Professor of Criminal Law and Legal Theory at the University of Oxford.
Professor Lacey has held a number of visiting appointments, most recently at Harvard Law School. She is an Honorary Fellow of New College Oxford and of University College Oxford, and a Fellow of the British Academy. In 2011 she was awarded the Hans Sigrist Prize by the University of Bern for outstanding scholarship on the function of the rule of law in late modern societies.
Published 4 September 2015