News story
Culture Secretary appoints six new trustees to the board of National Museums Liverpool
Jenny Baxter, Heather Lauder, Clive Wilson, James Chapman, Ian Rosenblatt and Virginia Tandy OBE have been appointed by the Culture Secretary as Trustees of National Museums Liverpool for terms of 4 years each.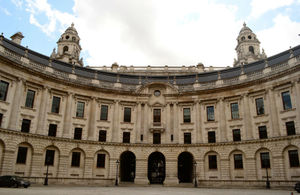 Jenny Baxter is Chief Operating Officer for BBC England, overseeing the BBC's activities from its major centres in Salford, Birmingham and Bristol. Jenny was previously BBC News Controller of Production, leading the move of Breakfast News and Radio 5 Live to North as well as the move of the national News operation into its new W1 London base. Earlier, as the BBC's Foreign Editor, she headed up the teams from across the globe delivering the BBC's news coverage of international stories. Jenny's term as Trustee will commence on 1 January 2016 and end on 31 December 2020.
Heather Lauder was born and raised in Liverpool and has spent the last 29 years working in a number of FTSE 100 Banks. She has sat on two Bank Executive Boards and is currently the Director of Retail Banking at the Co operative Bank. She is accountable for over 3000 colleagues across 8 businesses including Digital, Customer Contact Centres, National Branch networks, Strategy & Planning and Customer Advocacy & Response. Heather has latterly specialised in large scale Bank transformations/turnarounds, with specific focus on cost reduction and revenue generation. Heather's term as Trustee will commence on 1 January 2016 and end on 31 December 2020.
Clive Wilson worked for building contractors, local authorities and banks before moving to Hong Kong in 1998 where he worked as an Assistant Director of Estates for the University of Hong Kong and later as a Senior Lecturer for the Hong Kong Polytechnic. He is currently Director of Estates and Facilities at the University of Bradford, where he is responsible for the upkeep and maintenance of the University's estate and facility services. He was the founding architect in developing the notion of the University becoming the first Ecoversity in Europe and taking the university to be the fourth greenest university in the world. Clive's term as Trustee will commence on 1 January 2016 and end on 31 December 2020.
James Chapman is a chartered Architect and Urban Designer with over 40 years' experience as a consultant delivering a wide range of projects in many sectors. He established an independent consultancy in 2006 and focuses on supporting and advising clients on the delivery of high quality projects. He acts as a panel member for the Royal Institute of British Architects competitions team, is a Built Environment Expert for the Design Council and a member of the design panel for Architecture+ Design Scotland. James's term as Trustee will commence on 1 April 2016 and end on 31 March 2020.
Ian Rosenblatt is Founder and Senior Partner of Rosenblatt Solicitors, a Law Firm in the City of London, and Co-Founder of Redleaf Communications, a leading financial PR Agency. Outside business Ian is a Trustee of the Royal Philharmonic Society, a Trustee of the Susan Chilcott Trust which gives bursaries to singers, runs the Rosenblatt Recital Series, an internationally recognised vocal concert series based at the Wigmore Hall, is the promoter of the Branscombe Festival, an annual music Festival in Devon and the owner of Le Aldrich one of London's oldest music shops. Ian's term as Trustee will commence on 1 April 2016 and end on 31 March 2020.
Virginia Tandy has a wealth of experience in strategic cultural development and delivery and has held Director level posts both in local government and in the independent sector. Currently a postgraduate researcher in heritage policy and politics at the University of Manchester, she also works as an arts and heritage consultant and as an adviser to charitable foundations. She is the chair of the NW creative and cultural education charity, Curious Minds, a member of the Fabric Advisory Committee for St Paul's Cathedral and recently completed a term as a trustee of the Heritage Lottery Fund. Virginia's term as Trustee will commence on 1 April 2016 and end on 31 March 2020.
The appointments have been made in accordance with the OCPA Code of Practice. It is a requirement of the Code that political activity by those appointed is declared. Ian Rosenblatt has declared making recordable donations to the Labour Party and to David Lammy's mayoral campaign in addition to hosting events at his home for the Labour Party.
Published 21 December 2015