Culture Minister announces review of cultural education
New review launched by Ed Vaizey to help all young people have opportunities to take part in performance and visual arts.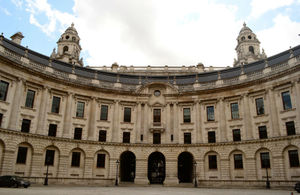 All young people should have opportunities to take part in performance and visual arts and learn about the UK's cultural, architectural and film heritage, Culture Minister Ed Vaizey said today. 
Launching an independent review of cultural education, led by Classic FM Managing Director Darren Henley, Mr Vaizey said that all children, regardless of background, should have a solid cultural education.  Today's announcement follows on from Mr Henley's well-received review of music education, which reported to ministers in February.
Research shows that a quality cultural education has a positive impact on academic attainment, behaviour and concentration.
Darren Henley is today issuing an open invitation to anyone who wants to contribute to the consultation and feed into his review.  He will aim to create a definition of what a solid cultural education should comprise of and how to make sure that all young people benefit from it.
Ed Vaizey said:
"Learning about culture and having opportunities to take part offers huge rewards to young people. Our culture brings audiences from across the world and we are particularly adept at producing world-leading performers and artists. To remain in such a strong position we need to be sure that we are giving children the best start in their cultural education. This should not just be an optional extra, but an essential part of every child's school life.
"Darren Henley did a fantastic job with his review of music education and is perfectly positioned to lead this review."
Darren Henley said:
"Providing children with an excellent cultural education provides them with knowledge and skills that stay with them for the rest of their lives. I hope to provide ministers with a report that shows how we can build on current successes in this area to develop a cultural education system which rivals that of other countries around the world. As part of the consultation I'm undertaking before writing my report, I look forward to hearing from teachers, parents and pupils as well as individuals and organisations involved in delivering the whole spectrum of cultural education to young people in England".
Secretary of State for Education, Michael Gove, said:
 
"Every child should be exposed to rich cultural opportunities. Too often, this is a privilege reserved for the wealthy few. This must change.
 
"In order for our young people to succeed in higher education and employment we must provide them with a rigorous, well-rounded education. The best schools are already doing this.
"This important review will play a key role in ensuring that children from all backgrounds can reap the benefits of our culture and heritage."
The review is expected to make its recommendations in the autumn.
Notes to editors
Further information including a link to the call for evidence website and Review of Cultural Education commissioning letter.

In commissioning this review, no assumptions should be made regarding the position of related subjects within the review of the National Curriculum. The call to evidence for the National Curriculum review closes on the 14 April.

Contact the Department to receive more information on the consultation.

Darren Henley is the Managing Director of Classic FM. He joined the radio station in 1992, first as a journalist and then as a programme producer. In 2000 he was appointed Managing Editor, with responsibility for all of the station's on-air programming. Two years later, he was named Station Manager with a brief that was widened to include all aspects of Classic FM's business. He was promoted to Managing Director in 2006. Since the beginning of 2007, he has worked closely with music educators, Ministers and civil servants as Chairman of the Music Manifesto Partnership and Advocacy Group, and as Chairman of the Tune In Legacy Group. He has served on the DCSF/DCMS Music Programme Board and the In Harmony Steering Group. Last year he undertook a review of music education for the DfE and DCMS. He also sat on the Conservative Party's Independent Review of Creative Industries. He is the author of 20 books about classical music and musicians, including an award-winning series of audio books for children. Darren studied politics at the University of Hull. He is a Fellow of the Royal Society of Arts and a Companion of the Chartered Institute of Management.
Department for Education Press enquiries: Amie Tilford, tel: 0207 783 8627
Press Enquiries: 020 7211 2210
Out of hours telephone pager no: 07699 751153
Public Enquiries: 020 7211 6000
Published 8 April 2011