World news story
"Culture is GREAT" : St Petersburg looks ahead to the Year of Culture
St Petersburg cultural community representatives attend reception at the British Consulate-General ahead of the Year of Culture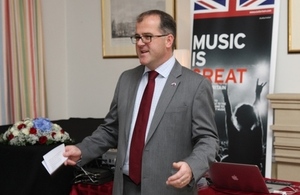 British Consul-General Keith Allan hosted a "Culture is GREAT" reception in St Petersburg. The aim was to celebrate the strong cultural ties between Britain and Russia ahead of the 2014 UK/Russia Year of Culture.
Keith Allan said: "Next year is a very special year for UK/Russia relations - our Year of Culture - and this evening is a great way to begin our activities." Deputy Director of the British Council in Russia, Claire De Braekeleer, expressed hope that UK-Russian cultural ties in St Petersburg will increase still further in 2014.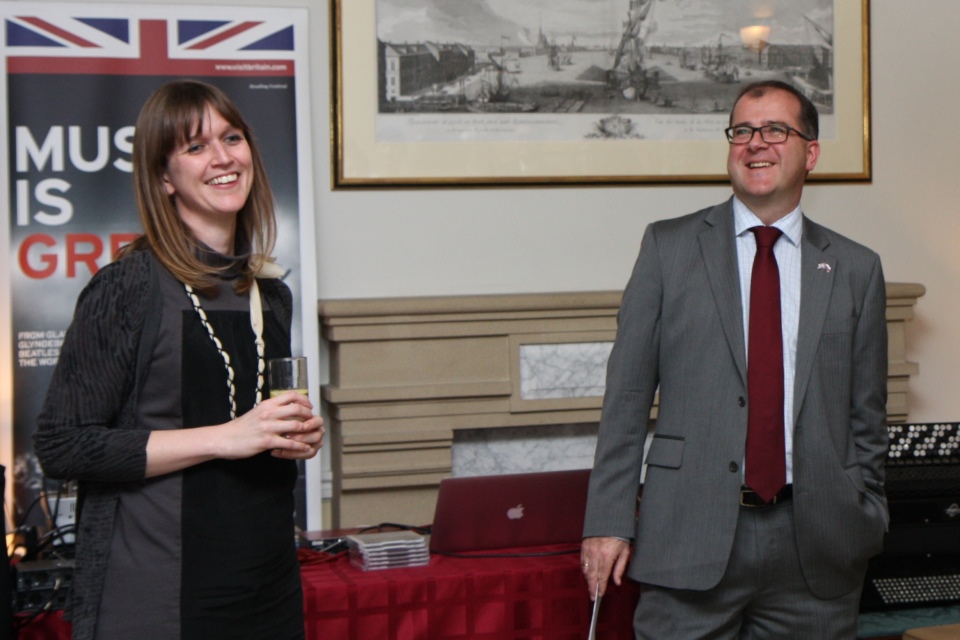 The grandson of Russian composer Sergey Prokofiev, Gabriel Prokofiev, a London-based composer, producer and DJ, performed a mix of classical and contemporary music arrangements, including some of his grandfather's works. The St Petersburg-based Quintet of Four then continued the musical programme playing modern tunes on traditional Russian musical instruments.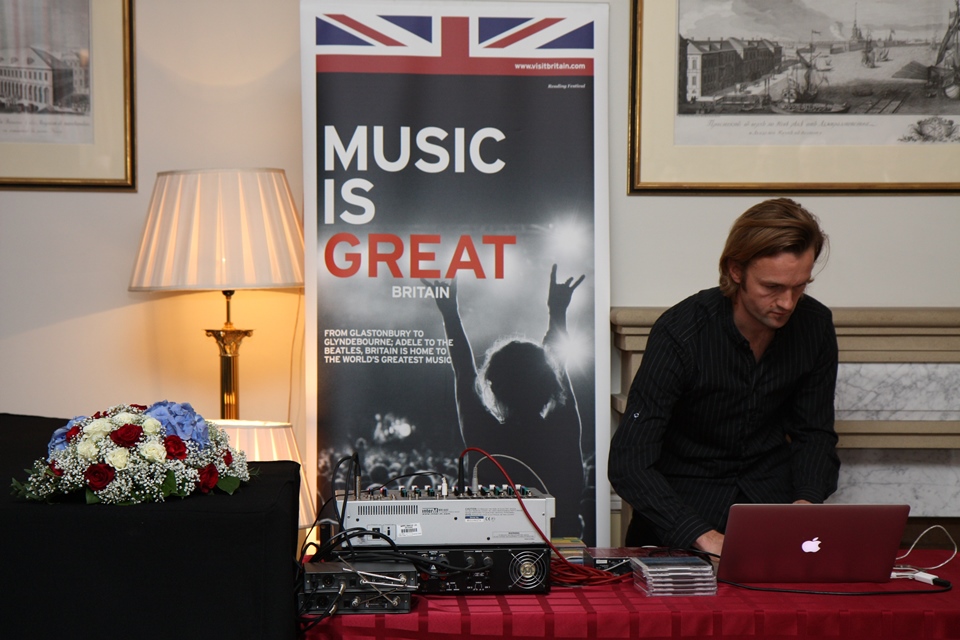 About 50 representatives of the St Petersburg cultural community gathered at the reception, including representatives from the State Hermitage Museum, the Tovstonogov Bolshoy Drama Theatre, the Art Parking centre for new technologies in the arts, the annual Diaghilev P.S. festival, Stereoleto music festival and the Open Look international dance festival. There were also representatives from art centres, universities and libraries.
Earlier the Consul-General attended the concert of distinguished British vocal ensemble The King's Singers at the Grand Philharmonic Hall. He opened the St Petersburg's Silver Lyre international music festival and hosted a reception for the musicians and the Consulate's cultural partners.
Published 8 November 2013