Cruise ship smuggler jailed for over ten years
A Birmingham man has been jailed for 10 years and six months for his part in an attempt to smuggle 20 kilos of cocaine into the UK.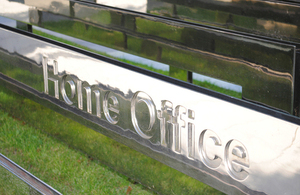 Claudie Shylie Anglin, 28, was arrested at the south coast port on 19 October 2008 as he prepared to meet four drug smugglers. They were each found with cocaine strapped to their bodies as they disembarked the cruise ship Arcadia which had sailed from the Caribbean. 
The four couriers, Camille Dupee, Briony Dyce, Calvin Hylton and Natalie Quinn, were each jailed for 10 years and six months after pleading guilty at Southampton Crown Court in December 2008.
They had picked up the cocaine - worth £1.7m - in St Lucia and were stopped by customs as they attempted to bring the drugs into the country.
Anglin was waiting to meet the four when he was arrested in a car park opposite the Arcadia.
Smuggling routes being monitored
Malcolm Bragg, assistant director of criminal and financial investigations for the UK Border Agency, said: 'Smugglers will stop at nothing to bring drugs into the country - even posing as cruise passengers. This case shows that we are monitoring all potential smuggling routes into the UK and will also stop at nothing to protect the UK from harmful drugs.'
Report it
If you have any information about activity that might be linked to drug smuggling, call our hotline on 0800 59 5000.
Published 9 August 2010