News story
Cruise ship cocaine smugglers jailed
Six men and women posing as cruise ship passengers have been jailed today for a total of 87 years for attempting to smuggle around 35 kilos of cocaine into the UK.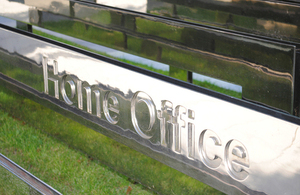 The class A drugs had an estimated street value of £1.4m.
Canterbury Crown Court heard that UK Border Agency officers searched the cruise liner MSC Orchestra when it arrived in Dover on 6 May 2010 on the way to Amsterdam from Brazil. 
Whilst searching the ship, they found bodysuits designed to be worn under clothing.
Packets of drugs had been stitched into the insides. 
Clear message
Malcolm Bragg, criminal and financial assistant director for the UK Border Agency said: 'These drug smugglers thought they would go unnoticed 
by posing as cruise ship passengers. They were wrong.
'We've got our eye on every possible smuggling route into the UK.
'We know the lengths that organised criminals will go to and will stop at nothing to bring them to justice.
'The sentences handed down today send a clear message to people considering smuggling drugs that you will have your freedom taken away from you for several years.'
Guilty pleas
Seven had pleaded guilty to attempting to smuggle the cocaine and the eighth Kostadin Malev was found guilty after trial at Canterbury Crown court on 3 November 2010.
The four Bulgarians admitted knowing each other, as did the four Lithuanians, but each group denied knowing the other.
The UK Border Agency will take action to deport the smugglers at the end of their jail terms.
Anyone with information about activity they suspect may be linked to drug smuggling should call the UK Border Agency hotline on 0800 59 5000.
Published 7 January 2011