Croyde Bay and Hope Cove incidents: a message from HM Coastguard
The Maritime & Coastguard Agency has the utmost respect for our Coastguard rescue officers who provide a round-the-clock professional, dedicated and valuable service.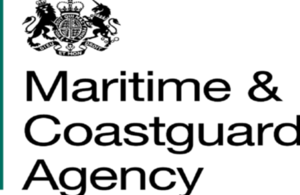 Our first priority will always be the safety of our Coastguard rescue officers and the general public. Coastguard rescue teams were called to an incident on 20 June at Bolberry Downs, near Hope Cove after receiving a report of car that had rolled down the cliff slope and had come to rest in a precarious position, where there was a sheer cliff drop into the sea.
Thankfully nobody was in the vehicle at the time and there was no risk to life. In these situations our safe systems of work dictate that we cordon off the area to prevent members of the public from jeopardising their safety or risking their lives. We would then task appropriate recovery resources. The two Coastguard rescue officers disregarded these protocols and attempted to carry out an unsafe recovery, using an untested rope tied around a bumper of a privately-owned vehicle. These actions breached our safe systems of work and placed the officers at risk unnecessarily. The officers were on official Coastguard duty and wore Coastguard uniforms.
Two Coastguard rescue officers based at Hope Cove Coastguard rescue team have had their membership withdrawn. It would be inappropriate to comment further at this time. The Maritime & Coastguard Agency has taken the decision to temporarily suspend operations from Hope Cove Coastguard rescue team, this will allow the current members of the team to undertake training and gain experience with flank teams.
We would like to reassure the public that there is no reduction in the quality of search and rescue provided for that area, which is adequately covered by Bigbury and Prawle Coastguard rescue teams. And here is our statement regarding Croyde Coastguard rescue team.
HM Coastguard strive to ensure that its operating procedures, search and rescue techniques and responses are not only consistent but are continually reviewed as part of our post-mission review process. In this case, an intoxicated young man, who was not in immediate danger, was transported to hospital in a private vehicle rather than waiting for an appropriate ambulance. There was a lack of situational reporting by those involved, raising concerns about how decisions were made. As part of our review into this particular incident, training needs were identified and a short refresher course was offered to two Coastguard rescue officers. One Coastguard rescue officer has agreed to the refresher training and the other Coastguard rescue officer has regrettably decided to resign.
Following this incident we are also reviewing our joint working protocols with the Ambulance service.
Published 9 July 2019
Last updated 12 July 2019
+ show all updates
We have updated our original statement.

First published.