News story
Cross-government shared legal service
It's been two years since it was announced that a new cross-government shared legal service was to be formed.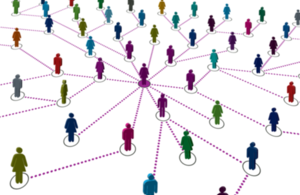 The Treasury Solicitor's Department (TSol) was already providing a shared litigation service to most of government and a shared legal advice service to some government departments (DCMS, HMT, Cabinet Office, DfE). So TSol was the natural place to lead the initiative and to 'bring in' teams to form a larger organisation, one that would provide a single and attractive career offer to government lawyers, be designed for their needs, but that would also deliver benefits to the government departments that it serves.
These benefits include a higher quality, more consistent and joined-up legal service to government, better sharing of expertise and good practice, building greater specialism in cross-cutting areas, as well as savings and efficiency through the sharing of common processes and the more flexible and responsive use of legal resources.
The first teams that merged with TSol were the legal teams from Defra and DCLG, and employment and litigation lawyers from DWP and DH. They have since been joined by other advisory teams from the MOJ, Home Office, DWP and DH and, most recently, DfT. We have also welcomed the employment law team from HMRC, and created a separate Commercial Law Group to help meet the demands of government in that important area.
Our organisation has changed markedly: from being a mainly single office-centred organisation of just over 1,000 staff, most of them working on litigation and employment work, with specialist advisory teams embedded at the Treasury, DfE, Cabinet Office and DCMS; to one in 2014 which employs almost 2000 people, advising multiple government departments on all aspects of legal work, and working from multiple sites across London, as well as the south west, north west and north of England.
Jonathan Jones, Treasury Solicitor, says:
Building a shared legal service means we can deliver the highest quality, most efficient service for our clients, and provide the best possible career opportunities for our people. I'm extremely proud of what we've delivered so far, and am fully committed to the work that we will continue to do, and need to do, to build and maintain our reputation as a provider of consistently excellent services to government, and of unrivalled opportunities for interesting, varied, high quality and challenging work in a professional environment.
Published 17 October 2014