Crime victims in Europe to get extra protection
Britons who become victims of crime in other EU countries will get a guaranteed minimum level of support, said Nick Herbert.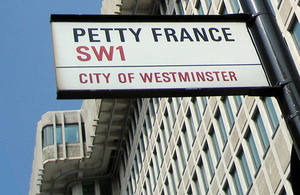 He confirmed the UK had opted in to the proposed EU directive on the rights of victims, so the Directive will also apply in the UK.
Nick Herbert said: 'Support for victims in other European countries can vary hugely. This directive will help to ensure that victims' rights are clear and consistent.'
'Coming into contact with the Criminal Justice System can be an intimidating experience at an already difficult time,' he added. 'When it happens in a foreign country with the barriers of language and different legal systems to overcome, it's particularly important that victims are well supported.'
Victims in fear for their safety will also be better supported, under proposed EU-wide protection orders.
Currently, protection can vanish the moment a victim crosses a border. But the planned new protection orders will mean that measures to safeguard the most vulnerable victims can follow them when they travel to another European Union country.
This would mean that, for example, a victim given a non-molestation order in one country, will be given a similar standard of protection in another EU country without having to go through lengthy and complex court procedures.
Press release: Crime victims in Europe to get extra protection
Published 26 August 2011