Crime statistics revealed
Crime in England and Wales has fallen, according to statistics released today.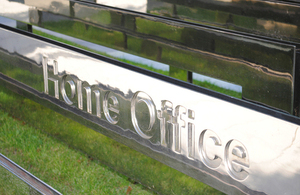 Commenting on the figures, which present a picture of crime in the twelve months up to June this year, Theresa May said: 'Victims of crime know that while any reduction in crime is welcomed, statistics only present a partial picture.
'There are still too many offences which ruin lives, whether they are recorded or not, and that means more needs to be done to bring down crime. 
 
'It is unacceptable that each day on average more than 26,000 people fall victim to crime and the police report stubbornly high levels of violence – on average 1,000 people are injured each day.
 
'We want to ensure that police and their partner agencies continue to work together to focus on fighting crime, which is why we are slashing bureaucracy to ensure police officers are visible and available on the streets and making police forces more accountable to their local communities.'
How are the statistics compiled?
'Crime in England and Wales' is released on a quarterly basis. Statistics are based on interviews with the public, as well as crimes recorded by the police.
Together they provide a more comprehensive picture of crime.
Published 21 October 2010