Crime Minister calls for end to violence against women
Tackling violence against women and girls is a priority for new Crime Prevention Minister Jeremy Browne.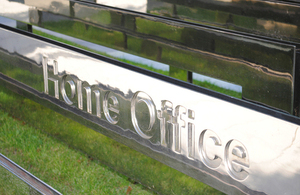 He set out the government''s ambition to end these 'terrible crimes' in his first speech on the issue.
The Minister told the Women Against Violence Europe Conference that he is determined to continue work to address the issue.
Domestic abuse
Jeremy Browne said: 'Violence against women is insidious and it is pervasive: in the UK one in four women will be the victim of domestic abuse over the course of their lifetime, and in the last year over 300,000 women were sexually assaulted and 60,000 women were raped.
'And behind each of those statistics is a woman or child whose life has been ruined. Violence against women has damaged our society for too long. It must stop.'
The Minister told delegates of ongoing work to address violence against women, including the ring-fencing of £40 million for vital services until 2015.
A major focus is being put on prevention as well as extra protection being offered to women. This includes the introduction of two new stalking offences, extending the definition of domestic violence and pilots of Domestic Violence Protection Orders and the Domestic Violence Disclosure Scheme.
The Minister also stressed that Government is working closely with a wide range of partners to ensure maximum support for women.
He added: 'I am proud of what this government has achieved so far to tackle violence against women, but there is still much more to do.
'I believe we are on the right path to create a society where no woman or girl need live in fear, and that together we can end violence against women and girls.'
Published 18 October 2012