News story
Crime is falling
Latest statistics for the 12 months to June 2013 from the Office for National Statistics show that crime continues to fall.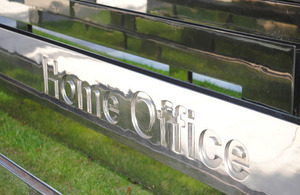 Welcoming new quarterly crime statistics for the year to June 2013, Crime Prevention Minister Norman Baker said:
Police reform is working and crime is falling. Recorded crime has dropped yet again, by more than ten per cent under the coalition government and the crime survey says that crime has more than halved since its peak in 1995.

This is really positive news. Forces are rising to the challenge of making savings whilst cutting crime and delivering a better service to the public.

England and Wales are safer than they have been for decades but we will continue to deliver measures which keep pace with the changing nature of crime and improve our ability to combat emerging issues. That is why we have recently launched the National Crime Agency to tackle the growing threat of serious and organised criminality. The agency also incorporates the new National Cyber Crime Unit to relentlessly pursue cyber criminals.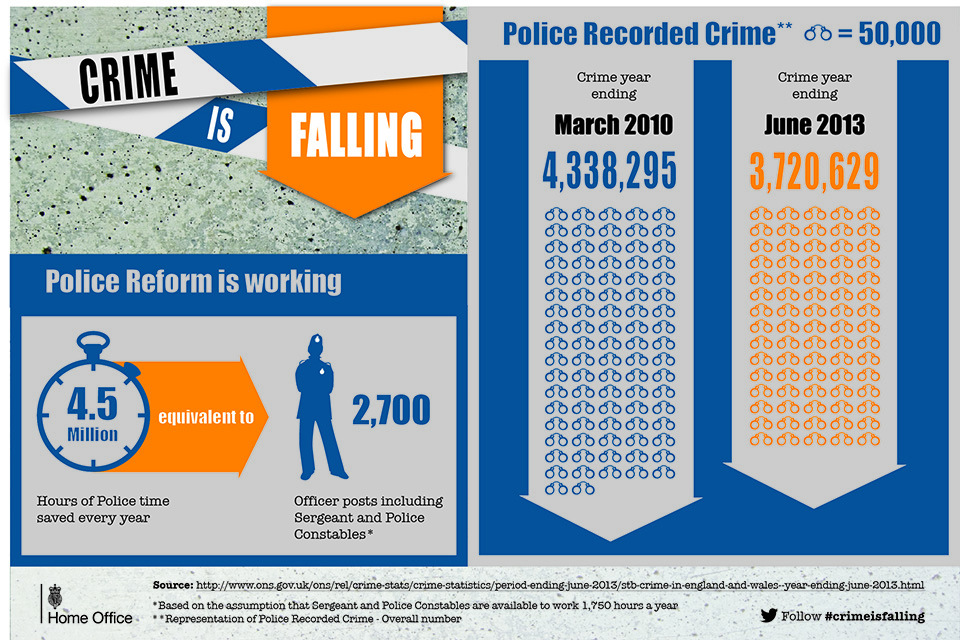 Click here for more information on the crime statistics published by the Office of National Statistics.
Published 17 October 2013