Crime fighting heroes presented with national awards
The winners of the national Tilley Awards were announced yesterday at a special ceremony hosted by Policing Minister, Nick Herbert.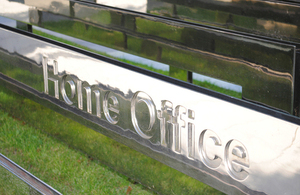 The top prize, £2000, was awarded to a crime-fighting team of police and emergency workers in Southampton who work with local businesses to reduce violence in the town centre. Over the course of two years they have managed to reduce violence by 67 per cent.
Best of British crime-fighting
Speaking at the ceremony, Nick Herbert praised the winners, saying:
'Competition this year was incredibly high and I am delighted to present today's much deserved accolades to three fantastic teams.
'The Tilley Awards are recognised across the world for highlighting the very best of British crime-fighting. These projects show what can be achieved when communities are empowered to come up with local solutions to local problems.
'When police, councils, charities and the public work together they can make the real, positive changes local communities want to see.'
Second prize went to 'Operation Bluestone', a specialist team of police volunteers in Bristol who lend support and advice to victims of rape to educate and boost confidence in the reporting process. Their hard work has led to a 38 per cent increase in victims continuing cases through to the trial stage and boosted overall detection rates by 25 per cent. Operation Bluestone was also the most popular project, winning this year's public vote.
Third prize went to the 'Safe Bet Alliance' a team in London who significantly reduced armed robberies against bookmakers across the capital. A dedicated Metropolitan Police Service flying squad worked with major bookmakers to train-up staff in crime reduction and security measures. Over the course of a year, detection rates increased by 55 per cent and offences dropped by 46 per cent.
Published 13 December 2011