Crime fighters - make yourself known
A national search for nation's most innovative crime fighting projects has been launched by the crime prevention minister.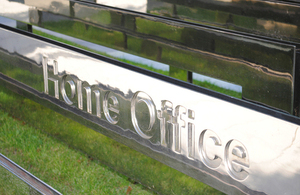 The Tilley Awards, now in their thirteenth year, recognise crime fighting projects where police, community safety groups and the public work together to tackle problems identified by their local communities.
 
There is a £2,000 prize for the winning project.
Call for entries
James Brokenshire said: 'The Tilley Awards are recognised across the world for highlighting the very best of British crime fighting.  
 
'They show that when police, councils, charities and the public work together they can make the real, positive changes local communities want to see.
'Finalists last year included countless great examples of what can be achieved when communities are empowered to come up with local solutions to local problems - I look forward to seeing this year's entries.'
What's the deadline?
Projects designed to tackle anti-social behaviour, violence against women and girls, burglary, drug and alcohol related crime, criminal damage and arson have until 13 June 2011 to submit their entries.
Projects that have used community activism, 'designing out' crime techniques, have been led by non-police agencies and projects that have tackled seasonal crime, must submit entries by 5 September 2011.
Based on evidence
All entries must demonstrate that they have adopted a real partnership approach involving both the local community and key agencies.
Projects entering into the Tilley Awards are expected to provide at least one year's worth of data to demonstrate that they have had a sustained impact on the problem that they were addressing.
Past success
More than 110 projects entered last year's competition. The winner, Operation Uncanny, led to the closure of 25 brothels and crack houses and lower levels of prostitution in Northampton.
 
For more information on how to enter visit the crime pages of this website.
Published 25 March 2011