News story
Crime and disorder not 'antisocial behaviour'
Baroness Newlove, whose husband Garry was murdered after standing up to drunken vandals, appointed government champion for safer communities.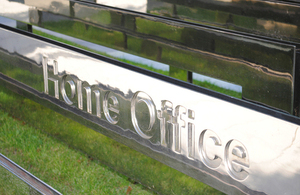 Helen Newlove will spend six months travelling the country to find out what challenges communities face before making recommendations to government.
The Baroness took her seat in the House of Lords in July this year. She has been a forceful campaigner since her husband was murdered after standing up to drunken vandals in August 2007.
New powers for the public
Meanwhile, Theresa May said today that people will be given new powers to demand action where they feel they are being ignored by the police when complaining about bad behaviour.
Officers will also be instructed to treat vandalism and low-level thuggery as a crime - rather  than 'antisocial behaviour'.
Crime and disorder
The Home Secretary said that the term 'antisocial behaviour' doesn't adequately describe these sorts of offences and should instead be called 'crime and disorder'.
'Crime is crime, however it's categorised in the figures - and the public expect us to fight it,' she said. 
Published 5 October 2010