Press release
Crew member of Newlyn fishing boat failed to keep lookout
A crew member of a Newlyn fishing boat has been ordered to pay a total of £2,100 in fines and costs after failing to keep a proper lookout.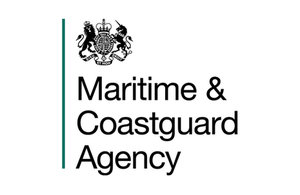 At a hearing on Friday 10 October at Bodmin Magistrates Court, Andrew Cowan-Dickie , a crew member of the Newlyn based trawler, James R H Stevenson, pleaded guilty to failing to keep a proper lookout which resulted in a collision with another vessel.
He was fined £1,000, with £1,000 in costs and a £100 victim surcharge, following an investigation by the Maritime and Coastguard Agency. In sentencing, magistrates took into account Mr Cowan-Dickie's previous good character.
On 25 March this year, the James R H Stevenson left Newlyn harbour with four crew on board and headed towards fishing grounds south of Cornwall. Mr Cowan-Dickie took over as the Officer of the Watch and was the only person on the bridge. At 4:30pm that afternoon the vessel was in collision with a 2,000-tonne coaster, Pommern, 14 nautical miles south of Newlyn Harbour.
The collision caused considerable damage to the coaster. Mr Cowan-Dickie was subsequently interviewed by the Maritime and Coastguard Agency's Enforcement team and admitted that he was in control of the fishing vessel, but simply failed to see the coaster.
Mr Chris Uglow, Principal Fishing Vessel Surveyor, based at the Maritime and Coastguard Agency's Falmouth Marine Office, said:
When under way all vessels should keep a proper lookout at all times using all available means; it is clear in this case that this did not take place, resulting in a collision that caused significant damage, and could easily have resulted in multiple casualties and pollution along the south coast of Cornwall.
Notes to Editors A screen-grab of the vessel track, showing the location of the collision, and an image of Pommern are available from the MCA press office.
Maritime and Coastguard Agency press office
Press enquiries 020381 72222 (Monday to Friday, 9am-5pm)
Outside these hours, for emergency press enquiries only please dial the above number. You will hear a message giving an out of hours pager number.
Published 14 October 2014