Creative industries invest in talent
Government-backed competition finds next generation of creative pioneers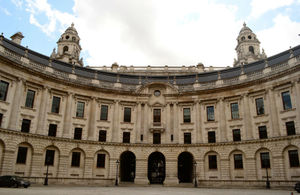 Business support and job opportunities have been provided for fresh creative talent thanks to a scheme launched earlier this year.
The IPA/Metro Creative Pioneers Challenge, backed by Government and supported by high profile patrons including Dragons' Den's James Caan, began in January 2012 with the aim of finding the next generation of creative pioneers.
More than half of the successful candidates have been given business support tailored to their needs, such as mentoring, office space or publicity.
Other pioneers have been offered paid internships in the industry or places on formal apprenticeship schemes.
Life-changing oppportunities
"To stimulate growth in the economy it is essential to help match employers with Britain's incredible pool of talent, so this brilliant approach is exactly the sort of thing that we need to see," Creative Industries Minister Ed Vaizey said. "Life-changing opportunities are on offer, and it's a win-win situation for both successful candidates and those businesses offering to kick start great careers."
IPA President Nicola Mendelsohn said: "Who would have thought one year ago that this vision would become a reality? We have broken new ground, learnt along the way, and identified new paths to market for fresh talent.
"Our ambition is for all IPA member agencies to adopt an apprentice, an intern and a start-up. The momentum is growing. The need is there. Our Creative Pioneers of 2012 are the proof."
Visit the Creative Pioneers website to find out more about the Challenge and how to get involved in the 2013 competition.
Further information
Published 17 July 2012