Creative Industries Council urges action to improve skills and training
Council endorses report into improving skills of people working in the sector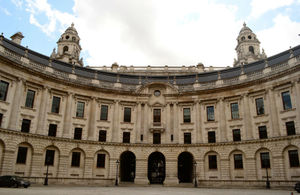 The Council, which is co-chaired by Culture Secretary Jeremy Hunt and Business Secretary Vince Cable, met for the second time yesterday and was told issues with talent development are acting as a barrier to growth in the UK's creative industries.
The meeting, which was also attended by Creative Industries Minister Ed Vaizey and Schools Minister Nick Gibb, discussed and endorsed the report of the Creative Industries Council Skillset Skills Group, a working group, chaired by Skillset CEO Dinah Caine.
"Our report was developed with extensive input from the creative industries, ensuring that its findings are an accurate reflection of the needs and ambitions of the businesses it seeks to help," Ms Caine said.
"At yesterday's meeting the Council and Government fully endorsed the report and have charged us with continuing to lead in the implementation of these recommendations, which will help the creative industries remain internationally competitive and a driver of growth in our economy."
The report makes a series of recommendations for both industry and Government which include:
the Sector Skills Councils and trade organisations should create an online learning network for employers and individuals to allow small firms to coordinate shared training needs and enable a 'skills swaps' market place;
the ICT syllabus in schools should be reformed to ensure computer programming and other creative subjects are properly embedded in the classroom, and computer science, arts and/or a creative subject (music, film, media, and photography) are included in the National Curriculum as core subjects and as options within the English Baccalaureate;
a group apprenticeship approach should be developed for creative media as well as fashion and textile industries;
the Skillset Tick, a kite mark scheme, should be extended across the sector;
the impact on the creative industries of all proposed regulatory changes in education and skills should be considered.
Further information
Published 20 July 2012