Creative England opens for business
Board members and details of available funding for filmmakers announced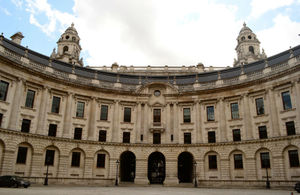 Creative England, the dedicated support agency for the creative industries outside London, has announced its first seven Board members and three key Senior Management appointments.
The first seven appointments to the Creative England Board are:
Alison Owen, Founder and Managing Director, Ruby Films
Andrew Chitty, Managing Director, Illumina Digital
Bill Lawrence, Executive Director, Reel Solutions
Charles Wace, Chief Executive, Twofour Group
Heather Rabbatts CBE
Jonnie Turpie, Digital Media Director, Maverick TV
Richard Klein, Controller, BBC Four
Film support
The agency has also outlined details of available funding for filmmakers in the English regions outside London.
Welcoming the announcements, Creative Industries Minister Ed Vaizey said: "This marks a new chapter for the creative industries in the English regions, which are a crucial part of the UK economy and essential for driving growth and employment.
"I commend the dedication and commitment of everyone that has worked so hard to get Creative England up and running, and look forward to working with the agency, particularly on the current film policy review, which is seeking to boost growth and help tackle some of the barriers to the further expansion of the creative industries."
The formation of Creative England was announced last year, Creative England formally commenced operations on 1 October 2011. For the remainder of the financial year 2011/12, it will have an initial budget for film activity of c £900,000 in Grant-in-Aid from the BFI and £1m in Lottery funds. Funding for other activities is being sought from public and commercial sources.
Further information
Published 20 May 2012