Creating 50,000 new tourism jobs: marketing fund 'on target' to reach £100m
Tourism industry digs deep to match government funds for growth.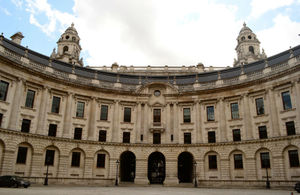 The British tourism industry has responded very positively to the Government's challenge to create a marketing fund of more than £100 million to boost tourism around the forthcoming Royal Weddings, The Queen's Diamond Jubilee and the 2012 Olympic and Paralympic Games.
The four-year marketing campaign, full details of which will be unveiled in the spring, aims to deliver:
1 million extra overseas visitors a year
£2 billion more visitor spending the UK
50,000 new jobs across the country
Companies including British Airways, DFDS, lastminute.com, P&O and Radisson Edwardian have pledged cash and payment in kind to help match the £50 million of public money already committed by national tourism agency, VisitBritain. 
A must-see destination
At a Reception in Downing Street to thank those already involved, Prime Minister David Cameron said: "Last year we challenged British businesses to help us put together the best tourism marketing campaign ever for Britain - something that will make us the must-see destination for visitors from new growth markets in Asia and Latin America, as well as core ones like Europe and the USA. The response has been magnificent, with pledges of cash and kind from companies that mean we are well on the way to our target."
Jeremy Hunt added: "This is Britain's moment. A wonderful and unprecedented opportunity to tell the world that we are well and truly back in business, and that there is no better place to take a holiday, not just in order to be part of the big-ticket events of the next two years, but to enjoy everything else we have to offer.
"British companies have dug deep to back us in promoting this idea. And I hope that others will pitch in too - to become part of the global launch to market Britain as quite literally the greatest show on earth."
Further information
Published 8 February 2011