Craft residencies in technology labs launched
Innovative project announced by Creative Industries Minister.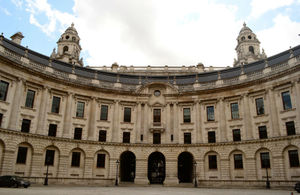 The Crafts Council and Bristol-based Watershed are teaming up to launch three residencies allowing craft makers to be embedded in technology labs.
The scheme was inspired by the Internet of Things ideas lab held by the two organisations last November, which brought together 60 makers, engineers and technologists to explore new ideas.
Creative Industries Minister Ed Vaizey announced the collaboration at the Assemble 2012 conference this morning and the call for applications will go live later today.
Collaborative experts
Mr Vaizey highlighted a number of craft makers who have already teamed up with the science and technology industries to produce innovative solutions.
These included glass-maker Matt Durran, who created moulds for growing human tissue that could withstand a bio-reactor, enabling surgeons to carry out the first tissue engineered organ transplant in July 2011.
The Minister called for craft-makers to be "collaborative experts", working with the engineering, science and technology sectors to challenge conventional industry thinking.
Assemble 2012, the one-day Crafts Council conference, focused this year on the contribution craft makes to innovation and enterprise.
Further information
Published 20 September 2012