The winners of a national competition to encourage young people's innovation have been named.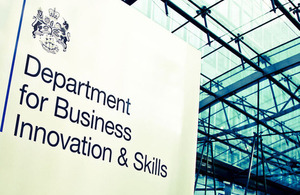 Baroness Wilcox announced the three winners of the Intellectual Property Office's Wallace & Gromit's World of Cracking Ideas campaign. They are:
Aurora Carter, of Welshpool, Powys, Wales, (4 to 7 age group) for 'The Baddy Catcher'
Finn Collinson, of Halstead, Essex, England, (8 to 11) for 'Alarming Results'
Elliot Cooke, of Southampton, England, (12-16) for 'Con-Cones'
Cracking Ideas required the entrants to invent Wallace and Gromit's next business venture.
Now in its third year, the competition attracted more than 9000 entrants from across the UK.
Cracking Ideas is a joint effort between the IPO and Wallace and Gromit creators, Aardman. The competition teaches young people the value of their intellectual property.
Intellectual Property Minister Baroness Wilcox said:
"Today's winners have been selected from almost 9,000 entrants, and each of them will have learnt invaluable skills which they can apply later on in life.
"This competition is very encouraging for the future, not just for these children, but also this country's success and growth."
Nick Park, creator of Wallace & Gromit, said:
"It's great to see that Wallace & Gromit continue to inspire budding inventors of all ages, and these Cracking Ideas competition winners have come up with ideas that would make Wallace proud!"
Images
High resolution images are available for download at the BIS Flickr album.
Links
Published 7 July 2010